Bandes dessinées And
656 produits trouvés
THE FAR SIDE GALLERY 5
Book by Gary Larson
Plus d'infos
Leve Ta Jambe Mon, Poisson Est Mort!
Featuring early comics as well as rare strip s from mini-comics, this collection of cartoons from the unf ettered imagination and pen of Julie Doucet is every bit as odd as its title suggests. '
Plus d'infos
The Amazing Spider-Man
Book by Stan Lee
Plus d'infos
Calvin And Hobbes Sunday Pages 1985-1995 - An Exhibition Catalogue
Calvin and Hobbes Sunday Pages Compiles a selection of Sunday cartoons selected and commented upon by the author. Full description
Plus d'infos
Marvel Masterworks Volume 1: The Amazing Spider-Man
Photonik Volume 1 1980-1982
TOUT Photonik en deux intégrales ! L'intégrale comprendra toutes les histoires de Photonik (celles de Jean Yves Mitton incluses, histoires à la gomme 3 pages, illustrations diverses, couvertures, l'histoire inédite...
Plus d'infos
L'investigatrice
Il chiodo fisso
Il chiodo fisso
Il chiodo fisso. Caccia all'uomo!
The Snoopy festival / Charles M. Schulz ; with an introd. by Charlie Brown
Book by Schulz Charles M Charles M Schulz
Plus d'infos
Golden warriors of the Ukrainian Steppes: Catalogue of an exhibition of gold treasures from the Ukrainian Historic Treasures Museum, National Museum of ... Art Centre, 14 August - 17 October 1993
Nonlinear Science at the Dawn of the 21st Century
Constantinople: City on the Golden Horn, (A Horizon caravel book)
... And die
Série Largo Winch - Philippe Francq (Dessinateur) Jean Van Hamme (Scénario) - Paru le 20/05/2010 chez Cinebook
Plus d'infos
Killing and Dying
Batman: Black and White
Love and Rockets X
Tintin and Alph-art.
Tintin and Alph-Art This book gives a unique insight into the work Herge had done on the last Tintin book before his death. At the end, Tintin is about to be cast into a living sculpture by a mysterious enemy - one last...
Plus d'infos
Hilda and the troll
Hilda and the Troll A new edition of Hilda's first magical adventure in the land of Trolberg, by British Comic Award winner Luke Pearson. Full description
Plus d'infos
Tricks and Treats
Book by Murphy Steve
Plus d'infos
Asterix and the Soothsayer
Book by Goscinny Rene
Plus d'infos
Obélix and Co.
Book by De Goscinny Rene
Plus d'infos
Biggles and the Gunrunners
Spider-Man and Batman
revue marvel/dc comics
Plus d'infos
Polly and her Pals
Patience and the Tramp
Batman And Robin #37
Batman And Robin #38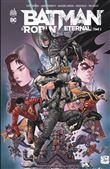 Batman and Robin Eternal
Série Batman and Robin Eternal - Tony Daniel (Dessinateur) Scott Snyder (Scénario) - Paru le 10/11/2016 chez Urban Comics
Plus d'infos

Blood and tears
Emmanuel Beaudry (Scénario) Scott Charron (Dessinateur) Emmanuel Beaudry (Dessinateur) - Paru le 30/05/2015 chez Yil
Plus d'infos

Megg, Mogg and Owl
Simon Hanselmann (Auteur) - Paru le 20/10/2017 chez Misma
Plus d'infos

Hit and run
Série Poker - Simon Van Liemt (Dessinateur) Jean-Christophe Derrien (Scénario) - Paru le 01/11/2013 chez Lombard
Plus d'infos

Yakari and Nanabozo
Série Yakari - Claude Derib (Dessinateur) Job (Scénario) - Paru le 21/11/2013 chez Cinebook
Plus d'infos

Bonny and Pierrot
Série Les vieux fourneaux - Paul Cauuet (Dessinateur) Wilfrid Lupano (Scénario) - Paru le 23/10/2014 chez Dargaud Benelux
Plus d'infos

Love and rockets X
Hernandez (Dessinateur) - Paru le 01/10/2002 chez Rackham
Plus d'infos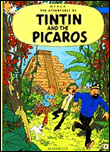 Tintin and the Picaros
Série Tintin - Hergé (Dessinateur) - Paru le 29/08/2031 chez Casterman
Plus d'infos

Twist and shout
Jürg (Dessinateur) - Paru le 08/02/2005 chez Requins Marteaux
Plus d'infos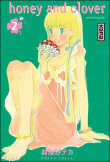 Honey and clover
Série Honey and clover - Chica Umino (Dessinateur) - Paru le 05/04/2007 chez Kana
Plus d'infos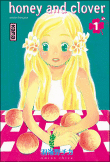 Honey and clover
Série Honey and clover - Chica Umino (Dessinateur) - Paru le 01/03/2007 chez Kana
Plus d'infos

Yakari and great eagle
Série Yakari - Claude Derib (Dessinateur) Job (Scénario) - Paru le 02/11/2006 chez Cinebook
Plus d'infos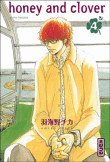 Honey and clover
Série Honey and clover - Chica Umino (Dessinateur) - Paru le 23/08/2007 chez Kana
Plus d'infos

Cancer and the city
Marisa Acocella Marchetto (Dessinateur) - Paru le 13/09/2007 chez Iconoclaste Eds De L´
Plus d'infos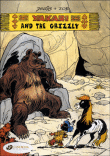 Yakari and the grizzly
Série Yakari - Claude Derib (Dessinateur) Job (Scénario) - Paru le 05/04/2007 chez Cinebook
Plus d'infos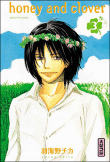 Honey and clover
Série Honey and clover - Ummino (Dessinateur) - Paru le 31/05/2007 chez Kana
Plus d'infos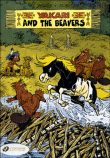 Yakari and the beavers
Série Yakari - Claude Derib (Dessinateur) Job (Scénario) - Paru le 01/03/2007 chez Cinebook
Plus d'infos

Black and tans
Sergio Toppi (Dessinateur) Sergio (Scénario) - Paru le 17/05/2007 chez Mosquito
Plus d'infos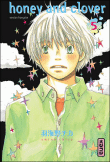 Honey and clover
Série Honey and clover - Chica Umino (Dessinateur) - Paru le 04/10/2007 chez Kana
Plus d'infos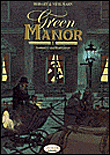 Assassins and gentlemen
Série Green manor - Bodart (Dessinateur) Fabien Vehlmann (Scénario) - Paru le 15/05/2008 chez Cinebook
Plus d'infos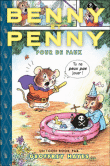 Benny and Penny
Georges Hayes (Dessinateur) - Paru le 01/05/2009 chez Casterman
Plus d'infos

Jack and the box
Art Spiegelman (Dessinateur) - Paru le 01/05/2009 chez Casterman
Plus d'infos