Bandes dessinées Bande of the
500 produits trouvés
Golden warriors of the Ukrainian Steppes: Catalogue of an exhibition of gold treasures from the Ukrainian Historic Treasures Museum, National Museum of Art Centre, 14 August - 17 October 1993
Strolls in the golden age city of Copenhagen
The Whirligig of Time
The Spawn of Cthulhu
Art of Ausonia (the)
Art of Ausonia (the)
Plus d'infos
The Adventures of Tintin : The Secret of the Unicorn
The morning of the world
Série Yoko Tsuno - Jean-Yves Leloup (Dessinateur) - Paru le 16/06/2011 chez Cinebook
Plus d'infos
THE SECRET OF CHIMNEYS
Guardians of the galaxy
Freaks of the Heartland
The Joy of Work
Prints of the West
The Summer of Love

Gold of the dead
Yan Le Pon (Dessinateur) Fred Weytens (Auteur) Silvio Panucci (Auteur) Yan (Dessinateur) Fred Weytens (Scénario) - Paru le 27/05/2015 chez Paquet Eds
Plus d'infos

The autobiography of a Mitroll
Série The autobiography of a Mitroll - Guillaume Bouzard (Dessinateur) - Paru le 27/10/2017 chez Dargaud
Plus d'infos

The Haunt of Fear
Série The haunt of fear - Collectif (Auteur) Al Feldstein (Scénario) William M. Gaines (Dessinateur) - Paru le 16/11/2017 chez Akileos Eds
Plus d'infos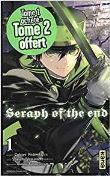 Seraph of the End
Série Seraph of the End - Collectif (Dessinateur) - Paru le 03/01/2018 chez Kana Eds
Plus d'infos

The light of Ixo
Série Yoko Tsuno - Roger Leloup (Dessinateur) - Paru le 28/06/2018 chez Cinebook
Plus d'infos

The lust of us
Dickman Hardlard (Dessinateur) - Paru le 24/05/2018 chez Dynamite Eds
Plus d'infos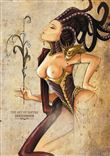 The art of Jahyra
Marine Cegalerba (Auteur) - Paru le 11/11/2013 chez Books on Demand
Plus d'infos

Lords of the plains
Série Yakari - Claude Derib (Dessinateur) Job (Scénario) - Paru le 12/01/2017 chez Cinebook
Plus d'infos

The forge of Vulcan
Série Yoko Tsuno - Roger Leloup (Dessinateur) - Paru le 12/06/2014 chez Cinebook
Plus d'infos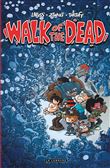 Walk of the dead
Stéphane Lapuss´ (Dessinateur) Ztnarf (Scénario) - Paru le 18/03/2016 chez Le Lombard Eds
Plus d'infos

Prints of the west
Carlos Nine (Dessinateur) - Paru le 18/02/2004 chez Rackham
Plus d'infos

Daughter of the wind
Série Yoko Tsuno - Roger Leloup (Dessinateur) - Paru le 20/08/2009 chez Cinebook
Plus d'infos

The river of forgetfulness
Série Yakari - Claude Derib (Dessinateur) Job (Scénario) - Paru le 03/01/2013 chez Cinebook
Plus d'infos

Stars of the stars
Série Stars of the stars - Pénélope Bagieu (Dessinateur) Joann Sfar (Scénario) - Paru le 05/09/2013 chez Gallimard Bd
Plus d'infos
The Adventures of Tintin : Cigars of the Pharaoh
Walk Of the Dead - tome 0 - Walk Of the Dead
The Adventures of Tintin : Tintin and the Lake of Sharks
The Art of Batman Begins: Shadows of the Dark Knight
Tintin in the Land of the Soviets
BLACK HOLES THE END OF THE UNIVERSE
174p hardback, a stlish and well preserved dustjacket, pages appear clean and unmarked, an excellent and near perfect copy
Plus d'infos
Michael Strogoff: The Courier of the Czar
The Possible Impossibles of Ikkyu the Wise
The King of the Golden City
Black holes : the end of the universe?
Book by Taylor John Gerald
Plus d'infos
The wine buffs of Burgundy
Corrado Mastantuono - the Art of.
The Curse of Madame \"C\"
[ THE CURSE OF MADAME \"C\" BY LARSON, GARY](AUTHOR)PAPERBACK
Plus d'infos
Margot Queen of the night
BATMAN: THE BOOK OF SHADOWS
Formato prestigio. Edicion en INGLES y a color. English Edition. Like new condition. Buen estado general. Illustrator: Duke Mighten. Produit expédié de Barcelone (Espagne).
Plus d'infos
Bride of the Far Side
Biggles of the Fighter Squadron
Lucio Parrillo : The Art of
Maurizio Manzieri : The Art of
Simone Bianchi : The Art of
The scorpion - tome 4 The treasure of the Templars (04)
On the run from both agents of the Vatican and Ottoman authorities, the Scorpion is forced into uneasy alliances to continue his quest. Riding towards the Holy Land, the motley band begins to unravel the secrets of the...
Plus d'infos
Characters of the London Euphoria of the 60's

The Marquis of Anaon - tome 5 The chamber of Cheops
Série The marquis of Anaon - Matthieu Bonhomme (Dessinateur) Fabien Vehlmann (Scénario) - Paru le 12/01/2017 chez Cinebook
Plus d'infos

The Marquis of Anaon - tome 1 The Isle of Brac
Matthieu Bonhomme (Dessinateur) Fabien Vehlmann (Scénario) - Paru le 01/07/2015 chez Cinebook
Plus d'infos