Bandes dessinées Batman Knightfall
20 produits trouvés
Batman Knightfall tome 3
Batman - Knightfall - Volume 3
Plus d'infos
Batman Knightfall tome 4
Batman - Knightfall - Volume 4
Plus d'infos
Batman Knightfall tome 5
Batman - Knightfall - Volume 5
Plus d'infos
Batman Knightfall tome 2
Batman - Knightfall - Volume 2
Plus d'infos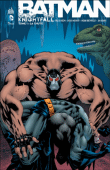 Batman Knightfall
Série Batman - Collectif (Dessinateur) - Paru le 05/07/2012 chez Urban Comics
Plus d'infos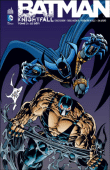 Batman Knightfall
Série Batman - Collectif (Dessinateur) - Paru le 15/11/2012 chez Urban Comics
Plus d'infos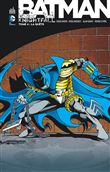 Batman knightfall
Série Batman - Collectif (Auteur) - Paru le 05/09/2013 chez Urban Comics
Plus d'infos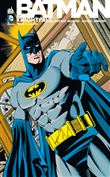 Batman Knightfall
Série Batman - Collectif (Dessinateur) - Paru le 23/01/2014 chez Urban Comics
Plus d'infos
Batman Knightfall, Tome 1 : La Chute
Batman - Knightfall - Volume 1
Plus d'infos
Batman: Knightfall by Dennis O'Neil (2004) Paperback
[Batman Knightfall: Vol 01] (By: Doug Moench) [published: May, 2012]
[(Batman Knightfall: Broken Bat Part 01)] [by: Doug Moench]
Batman Knightfall: Broken Bat Part 01 This riveting book sets Batman on a path that will change his life forever. A mass escape from Arkham Asylum and the emergence of Batman's most threatening foe, Bane, sends Gotham...
Plus d'infos
Batman : Knightfall [Paperback] by Dennis O'Neil; Introduction-Greg Rucka
Batman Knightfall TP Vol 01 by Various (2012-04-27)
Batman Knightfall TP Part 02 Who Rules The Night by Doug Moench (17-Feb-2012) Paperback
Knightsend (Batman Knightfall #03) Moench, Doug ( Author ) Sep-11-2012 Paperback
Batman Knightfall TP Vol 01 by Graham Nolan (Artist), Various (Artist, Author), Chuck Dixon (27-Apr-2012) Paperback
[(Batman Knightfall: Knightsend Vol 03)] [ By (author) Doug Moench, By (author) Alan Grant, By (author) Chuck Dixon, By (author) Jo Duffy, By (author) Denny O'Neil ] [November, 2012]
In the final chapter of this series, Bruce Wayne completes his improbable recovery from his broken back and is ready to resume his role as Gotham's protector. But Jean Paul Valley, the man who now patrols the night as a...
Plus d'infos
Batman Knightfall TP New Ed Vol 02 Knightquest by Graham Nolan (Artist), Various (Artist, Author), Chuck Dixon (25-May-2012) Paperback
Batman Knightfall TP New Ed Vol 03 Knightsend by Tony Harris (Artist), JH Williams (Artist), Dennis Oniell (7-Sep-2012) Paperback