Bandes dessinées Billy
26 produits trouvés

Billy Stockton
Série XIII - Steve Cuzor (Dessinateur) Laurent-Frédéric Bollée (Scénario) - Paru le 25/10/2013 chez Dargaud Benelux
Plus d'infos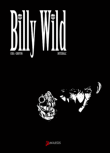 Billy Wild
Série Billy Wild - Guillaume Griffon (Dessinateur) Céka (Scénario) - Paru le 16/04/2009 chez Akileos Eds
Plus d'infos
Billy Wild : L'intégrale
Billy the Kid
Billy Micmac 2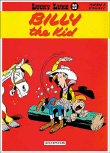 Billy the Kid
Série Lucky Luke - Morris (Dessinateur) René Goscinny (Scénario) - Paru le 03/12/1986 chez Dupuis
Plus d'infos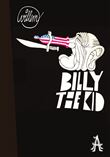 Billy the kid
Willem (Dessinateur) - Paru le 22/01/2014 chez L´apocalypse
Plus d'infos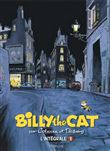 Billy the cat : intégrale
Série Billy the cat - Stephen Desberg (Dessinateur) Colman (Scénario) - Paru le 15/10/2014 chez Dupuis
Plus d'infos

Billy the kid
Morris (Dessinateur) René Goscinny (Scénario) - Paru le 05/10/2006 chez Cinebook
Plus d'infos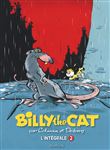 Billy the cat
Série Billy the cat - Stephen Desberg (Dessinateur) Colman (Scénario) - Paru le 13/11/2015 chez Dupuis
Plus d'infos

Bored silly with Billy
Série Boule et Bill - Jean Roba (Dessinateur) - Paru le 21/10/2010 chez Cinebook
Plus d'infos
Billy & Buddy - tome 2 Bored Silly with Billy (02)
Billy has a very normal life, growing up in a typical family in a nondescript town. His dog, however, is a bit unusual: a cocker spaniel with human-or, as he often reflects himself, superior-intelligence. Buddy's got his...
Plus d'infos
Rock a Billy Zombie superstar, Intégrale :

Duke Ellington joue Billy Strayhorn
Jean-Claude Götting (Auteur) - Paru le 02/09/2015 chez Bd Music
Plus d'infos
XIII Mystery - tome 6 - Billy Stockton
Billy Brouillard, Tome 1 : Le don de trouble vue
autres tomes billy brouillard en vente
Plus d'infos
Billy Bat 1-18 Set [Japanese]
\"Billy Bat\" in Japan, Comic Set [Japan Import]
Plus d'infos
Lucky Luke, tome 20 : Billy the Kid
Billy & Buddy T05 - Clowning Around (05)
Billy the Cat, tome 4 : Saucisse le terrible
Billy Brouillard - Coffret Les Comptines Malfaisantes T01 Nouvelle Edition
Billy & Buddy - tome 1 Remember this Buddy ? (01)
Buddy is a normal 7-year-old growing up in a normal family in a normal town. His best friend is a cocker spaniel named Billy, who is not so normal: He can make himself understood by humans without words and can talk to...
Plus d'infos
Kid comics, numéro 5, inclus Billy the Cat, tome 1
Philippe Geluck est maintenant une star. Avant la France, il l'était déjà en Belgique. Publié depuis près de dix ans dans Le Soir, le quotidien le plus vendu du Plat Pays, le Chat est un philosophe doté d'un humour...
Plus d'infos
BD Pirate : Billy the Cat, tome 2 : Le destin de Pirmin
BILLY the CAT - L'intégrale - tome 1 - L'intégrale Colman - Desberg 1981 - 1994
BILLY the CAT - L'intégrale - tome 2 - L'intégrale Colman - Desberg 1995 - 1999