Bandes dessinées Child
9 produits trouvés

Voodoo child
Stefano Casini (Dessinateur) - Paru le 06/02/2015 chez Mosquito
Plus d'infos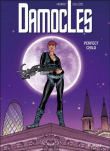 Perfect child
Série Damoclès - Alain Henriet (Dessinateur) Joël Callède (Scénario) - Paru le 03/02/2011 chez Dupuis
Plus d'infos
Damoclès - tome 3 - Perfect child
Damocles - tome 3 Perfect Child
Série Damoclès - Joël Callède (Auteur) Alain Henriet (Auteur) Joël Callède (Scénario) Alain Henriet (Dessinateur) - Paru le 18/08/2016 chez Cinebook
Plus d'infos
Damocles - tome 3 Perfect Child (03)
La hija del Grúfalo/The Gruffalo's Child
El grúfalo advirtió a su hija de que no debía adentrarse jamás en el bosque, porque, si lo hacía, Gran Ratón Malvado la perseguiría. Pero una noche de nieve y viento, la hija del grúfalo no hizo caso de la...
Plus d'infos
Big Foot (Tome 1-Magic child)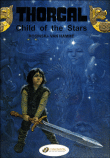 Thorgal - tome 1 Child of the stars
Série Thorgal - Gregor Rosinski (Auteur) Jean Van Hamme (Auteur) Grzegorz Rosinski (Dessinateur) Van Hamm (Scénario) - Paru le 05/04/2007 chez Cinebook
Plus d'infos
Thorgal - tome 1 Child of the stars (01)
In the wild and inhospitable far north, in the land of Scandinavian myths and runic legends, Viking warriors discover a child in a space capsule. Leif Haraldson adopts him and gives him the names of his gods: Thorgal...
Plus d'infos