Bandes dessinées Death
40 produits trouvés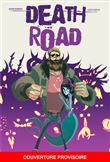 Death road
Série Death road - José Garcia (Dessinateur) David Boriau (Scénario) - Paru le 21/04/2017 chez Ankama
Plus d'infos

Death note
Série Death note - Collectif (Dessinateur) - Paru le 03/01/2018 chez Kana Eds
Plus d'infos

Death penalty
Série Insiders - Munch (Scénario) Jean-Claude Bartoll (Dessinateur) - Paru le 25/05/2018 chez Dargaud
Plus d'infos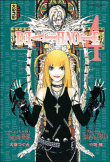 Death note
Série Death note - Takeshi Obata (Dessinateur) Tsugumi Ohba (Scénario) - Paru le 31/05/2007 chez Kana Eds
Plus d'infos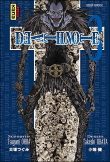 Death note
Série Death note - Takeshi Obata (Dessinateur) Tsugumi Ohba (Scénario) - Paru le 05/04/2007 chez Kana Eds
Plus d'infos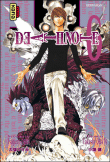 Death note
Série Death note - Takeshi Obata (Dessinateur) Tsugumi Ohba (Scénario) - Paru le 04/10/2007 chez Kana Eds
Plus d'infos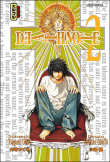 Death note
Série Death note - Takeshi Obata (Dessinateur) Tsugumi Ohba (Scénario) - Paru le 01/02/2007 chez Kana Eds
Plus d'infos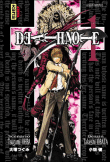 Death note
Série Death note - Takeshi Obata (Dessinateur) Tsugumi Ohba (Scénario) - Paru le 18/01/2007 chez Kana Eds
Plus d'infos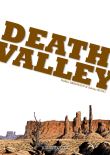 Death Valley
Fabrizio Russo (Dessinateur) Brrémaud (Scénario) - Paru le 03/10/2017 chez Petit Pierre Et Ieiazel
Plus d'infos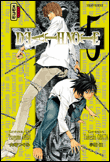 Death note
Série Death note - Takeshi Obata (Dessinateur) Tsugumi Ohba (Scénario) - Paru le 23/08/2007 chez Kana Eds
Plus d'infos
Death Valley

Near death experience
Série Fox one - Renaud Garreta (Dessinateur) Vidal (Scénario) - Paru le 06/06/2013 chez Cameleon
Plus d'infos
Death note - Another Note
Lady Death T01
Lady death - Volume 1
Plus d'infos

Welcome to the death club
Winshluss (Dessinateur) - Paru le 28/01/2010 chez Cornelius Eds
Plus d'infos
Death Dealer #2 - May 1996
DEATH DEALER n° 2 (1996) - Frank FRAZETTA Death Dealer #2 - May 1996 - Verotik - Couverture Frank Frazetta, scénario Glenn Dantzig, dessins Liam Sharp
Plus d'infos
Death Dealer #3 - April 1997
DEATH DEALER Verotik n° 3 (1997) - Frank FRAZETTA Death Dealer #3 - April 1997 - Verotik - Couverture Frank Frazetta, scénario Glenn Dantzig, dessins Liam Sharp
Plus d'infos
Welcome to the Death Club
Doggybags, Tome 9 : Death of a Nation
Death Note 1-12 Complete Set [Japanese]
\"Death Note\" in Japan, Comic Set [Japan Import]
Plus d'infos
Death note - L Change the world

Scared to death - tome 2 Malevolence and mandrake
Série Scared to death - Mauricet (Auteur) Vanholme (Auteur) Mauricet (Dessinateur) Vanholme (Scénario) - Paru le 19/02/2009 chez Cinebook
Plus d'infos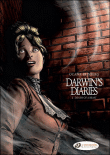 Darwin´s diaries - tome 2 Death of a beast
Série Darwin´s diaries - Edouardo Ocana (Auteur) Sylvain Runberg (Auteur) Eduardo Ocana (Dessinateur) Sylvain Runberg (Scénario) - Paru le 02/02/2012 chez Cinebook
Plus d'infos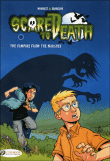 Scared to death - tome 1 The vampire from the Marshes
Série Scared to death - Mauricet (Auteur) Vanholme (Auteur) Mauricet (Dessinateur) Vanholme (Scénario) - Paru le 20/03/2008 chez Cinebook
Plus d'infos
Frank Frazetta's Death Dealer, Tome 1: Les Ombres de Mirahan
Death dealer : les ombres de Mirahan - Volume 1
Plus d'infos
Batman Death Mask by Yoshinori Natsume (November 04,2008)
Batman: Death by Design by Chip Kidd (June 05,2012)
[Batman: Death by Design] (By: Dave Taylor) [published: June, 2012]
Near Death, Mort Imminente - Tome 1 : Nettoyage de bilan
Donut Death : Les nouvelles aventures de Ticoune Ze Whiz Tornado
86pages. in8. Broché.
Plus d'infos
Darwin's diaries - tome 2 Death of a beast (02)
56pages. 25x18x1cm. Broché. Traduit de Sénès Florence -Illustrations de Jankovics györgy.
Plus d'infos
[ [ [ The Secret Triangle: Of Life, Death, and Evolution [ THE SECRET TRIANGLE: OF LIFE, DEATH, AND EVOLUTION ] By Lynne, Rebecca ( Author )Oct-12-2011 Paperback
Pathfinder Module: City of Golden Death (Pathfinder Modules) by Frost, Joshua J. (2010) Paperback
Batman Detective Comics Volume 1: Faces Of Death TP by Tony S. Daniel (2013-04-18)
Death by Black Hole: And Other Cosmic Quandaries by deGrasse Tyson, Neil (2007) Paperback
Batman: Detective Comics Vol. 1: Faces of Death (The New 52) by Daniel, Tony S. (2013) Paperback
[(Batman and Robin: Death of the Family Volume 3)] [ By (artist) Mick Gray, By (author) Patrick Gleason ] [June, 2014]
A direct tie-in to Scott Snyder and Greg Capullo's \"Death in the Family\" Batman story comes the disturbingly creepy and psychological thriller of Batman and Robin by the all-star team of Peter Tomasi and Patrick...
Plus d'infos
Batman Death By Design Deluxe Ed HC by Dave Taylor (Artist), Chip Kidd (Special Edition, 1 Jun 2012) Hardcover
[BATMAN DETECTIVE COMICS: FACES OF DEATH, VOLUME 1 (BATMAN DETECTIVE COMICS #01) BY (Author)Daniel, Tony S]Hardcover(Jun-2012)
Batman Life After Death TP (Batman (DC Comics)) by Tony S. Daniel (Artist, Author) › Visit Amazon's Tony S. Daniel Page search results for this author Tony S. Daniel (Artist, Author), Norm Rapmund (Artist), Guillem March (Artist), (14-Oct-2011) Paperback