Bandes dessinées Family
22 produits trouvés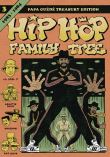 Hip Hop Family Tree
Série Hip Hop Family Tree - Ed Piskor (Dessinateur) - Paru le 15/11/2017 chez Papa Guede
Plus d'infos

Hip Hop Family Tree
Série Hip Hop Family Tree - Ed Piskor (Auteur) - Paru le 15/11/2017 chez Papa Guede
Plus d'infos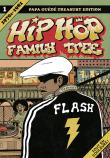 Hip Hop Family Tree
Série Hip Hop Family Tree - Ed Piskor (Dessinateur) Hugo Ehrhard (Traduction) - Paru le 28/09/2016 chez Papa Guede
Plus d'infos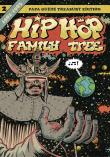 Hip Hop Family Tree
Série Hip Hop Family Tree - Ed Piskor (Dessinateur) - Paru le 21/06/2017 chez Papa Guede
Plus d'infos

We are family
Série We are family - PAVLENKO-M+VALERO-T (Auteur) Teresa Valero (Dessinateur) Marie Pavlenko (Scénario) - Paru le 22/05/2013 chez Delcourt
Plus d'infos
Destins, Tome 8 : Family Van
Awkward Family Photos 2014 Wall Calendar
Awkward Family Photos 2015 Wall Calendar
Fun Home: Una familia tragicomica/ A Family Tragicomic
Barcelona. 23 cm. 232 p. principalmente il. Encuadernación en tapa blanda de editorial ilustrada. Colección 'Reservoir books'. Bechdel, Alison 1960-. Traducción de Rocío de la Maya. Traducción de: Fun home....
Plus d'infos
Frank Miller's Sin City 5 Valores familiares / Family Values
Happiness Is . . . Family Calendar August 2016 - December 2017 17-Month
We are family T01: Il était deux petits hommes
Los Simpson la historia familiar/The Simpsons Family History
Los Simpson es una de las series de mayor influencia en la historia de la comedia en televisión. Veinticinco temporadas de éxito fulgurante y con cuotas de pantalla muy sólidas y en crecimiento.Un libro ideal para...
Plus d'infos
Marvel Adventures Fantastic Four Volume 1: Family Of Heroes Digest: Family of Heroes v. 1 by Carlo Pagulayan (Artist), Akira Yoshida (4-Jan-2006) Paperback
Archivos Top Cow: Witchblade 3 / Top Cow Files: Witchblade: Lazos Familiares / Family Ties
The Ultimate Simpsons in a Big Ol' Box: A Complete Guide to Our Favorite Family, Seasons 1-12
Book by Groening Matt
Plus d'infos
[(Fantastic Four Epic Collection: All in the Family)] [By (author) Stan Lee ] published on (February, 2014)
Manual de la navidad para toda la familia/Christmas Manual for the Whole Family
Aprende a realizar decoraciones y manualidades navideñas. Crea tu calendario de adviento y tus postales de Navidad. Encuentra prácticos consejos para montar el belén y el árbol Sorprende a tus invitados con las...
Plus d'infos
[(The Blueberry Years: A Memoir of Farm and Family )] [Author: Jim Minick] [May-2012]
The Blueberry Years \"The Blueberry Years is a mouthwatering and delightful memoir based on Jim Minick's experiences as an organic blueberry farmer. This story of one couple, one farm, and one thousand bushes transports...
Plus d'infos
The Blueberry Years: A Memoir of Farm and Family Reprint edition by Minick, Jim (2012) Paperback
Fantastic Four: Extended Family (Fantastic Four (Marvel Paperback)) by Roy Thomas Stan Lee (9-Mar-2011) Paperback
[(Batman and Robin: Death of the Family Volume 3)] [ By (artist) Mick Gray, By (author) Patrick Gleason ] [June, 2014]
A direct tie-in to Scott Snyder and Greg Capullo's \"Death in the Family\" Batman story comes the disturbingly creepy and psychological thriller of Batman and Robin by the all-star team of Peter Tomasi and Patrick...
Plus d'infos