Bandes dessinées First
35 produits trouvés
Listothérapie
Histoire de France en BD pour les Nuls - Tome 6 : Les Guerres de Religion (06)
L'Histoire de France pour les Nuls - BD Tome 10 (02)
Histoire de France en BD Pour les Nuls - Tome 4 : La guerre de cent ans (04)
Le Petit livre des super-héros
Créer une BD Pour les Nuls
290pages. in4. Broché.
Plus d'infos
Le Mariage pour les Nuls en BD
La Grossesse pour les Nuls en BD
Devenir Zen pour les Nuls en BD
La Drague pour les Nuls en BD
The Lost Colony 1: The Snodgrass Conspiracy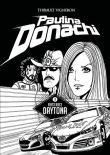 First race Daytona
Série Paulina Donachi - Thibault Vigneron (Auteur) - Paru le 30/03/2016 chez Books on Demand
Plus d'infos
X-MEN : FIRST X-MEN
X-men first X-men
Plus d'infos

Yakari - tome 15 The first gallop
Série Yakari - Armel Job (Auteur) Claude Derib (Auteur) Jerome Saincantin (Traduction) Armel Job (Scénario) Claude Derib (Dessinateur) - Paru le 14/12/2017 chez Cinebook
Plus d'infos
Wendy & Richard Pini elfquest: The first 20 years
The First Law: The Blade Itself (Graphic Novel): 1
Junie B. Jones, estrella del teatro / Junie B., First Grader Shipwrecked
En la clase de Junie B. Jones van a hacer una obra de teatro sobre Cristóbal Colón, ­y habrá barcos, y capitanes, y marineros, y toda la pesca! Pero lo mejor de todo es que Junie B. va a ser la estrella de la...
Plus d'infos
[(My First Batman Book: Touch and Feel! )] [Author: Bob Kane] [Jan-2011]
My First Batman Book \"Batman created by Bob Kane\"--P. [4] of cover.
Plus d'infos
Mi Primer Gran Libro De Los Colores/My First Jumbo Book of Colors
Book by Diaz James
Plus d'infos
Garfield at Large: His First Book (Garfield (Numbered Paperback)) Davis, Jim ( Author ) May-29-2001 Paperback
The First Night; Small Town Fumblings of a Rookie Police Officer by Petrucelli, Elizabeth (2014) Paperback
Modeling Black Hole Evaporation First edition by Fabbri, Alessandro, Navarro-Salas, Jose (2005) Hardcover
Down Syndrome: The First 18 Months by Blueberry Shoes Productions (2004-01-15)
Blueberry: A Boat of the Connecticut Shoreline First edition by Hume, David D. (1994) Hardcover
Batman Classic: Batman Phonics Fun (My First I Can Read) by Rosen, Lucy (2011) Paperback
El libro Del Bebe De Perico El Conejo / Peter Rabbit'S Baby Book: Mi primer ano/ My First Year
Este libro recoge la historia de los primeros doce meses de tu bebé, acompañado de las deliciosas ilustraciones de Beatrix Potter. En él podrás anotar todos los momentos importantes en su desarrollo, desde su primera...
Plus d'infos
Terry the Tramp: The Life and Dangerous Times of a One Percenter First edition by Ball, K. Randall (2011) Hardcover
Batman & Robin, Vol. 1: Born to Kill (The New 52) by Tomasi, Peter J. 1st (first) Edition (7/10/2012)
The Iron Triangle: Inside the Secret World of the Carlyle Group by Briody, Dan Published by John Wiley & Sons 1st (first) edition (2003) Hardcover
Magic Homework / Lilli The Witch-Magic Homework: Tu Primer Libro De Kika Y Dani En Ingles! / Your First Kika and Dani English Book!
Kika Superwitch & Dani Magic Homework editado por BruÑo
Plus d'infos
Mark Twain: A Tramp Abroad, Following the Equator, Other Travels (Library of America No. 200) First Edition by Twain, Mark (2010) Hardcover
Batman and Philosophy: The Dark Knight of the Soul by White, Mark D. Published by Wiley 1st (first) edition (2008) Paperback
Secrets And Mysteries Now Revealed For The First Time - Handcuffs, Iron Box, Coffin, Rope Chair, Mail Bag, Tramp Chair, Glass Case, Paper Bag, ... And Reliable Authority Upon All Magic Tricks by Harry Houdini (4-Mar-2009) Paperback
The Discovery of the Large, Rich, and Beautiful Empire of Guiana: With a Relation of the Great and Golden City of Manoa... Performed in the Year 1595, ... Library Collection - Hakluyt First Series) by Sir Walter Raleigh (2010-02-25)
The Discovery of the Large, Rich, and Beautiful Empire of Guiana: With a Relation of the Great and Golden City of Manoa... Performed in the Year 1595, ... Library Collection - Hakluyt First Series) Reprint edition by Raleigh, Sir Walter (2010) Paperback