Bandes dessinées God
18 produits trouvés
Thor: god of thunder
In God we trust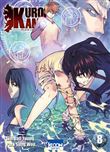 Kurokami Black God
Série Kurokami black god - Dall-Young Lim (Dessinateur) Sung-Woo Park (Scénario) - Paru le 23/04/2009 chez Ki-oon
Plus d'infos

In God we trust
Winshluss (Dessinateur) - Paru le 14/11/2013 chez Requins Marteaux
Plus d'infos
Secrets Bancaires USA - Tome 04: In God we trust
Thorgal - tome 6 City of the lost God (06)
Thorgal, Aaricia and Kriss of Valnor are finally approaching Mavaxatl, the city of the lost god. When Thorgal understands the real goal of their mission and Kriss' duplicity, he tries to escape. But Kriss is determined...
Plus d'infos
The Cannon God Exaxxion Vol. 3 (in Japanese)
Astérix the Mansions of the Gods (version anglaise)
La Residencia Dels Deus/The Mansions of the Gods
La residencia dels Déus editado por Bruixola
Plus d'infos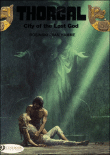 Thorgal - tome 6 City of the lost God
Série Thorgal - Grzegorz Rosinski (Illustration) Jean Van Hamme (Auteur) Grzegorz Rosinski (Dessinateur) Jean Van Hamme (Scénario) - Paru le 17/09/2009 chez Cinebook
Plus d'infos
DV 8 Dioses y monstruos / The Deviants 8 Gods and Monsters
Indiana Jones y la tumba de los dioses/ Indiana Jones and the Tomb of the Gods
íEL ARQUEÓLOGO MÁS FAMOSO VUELVE A LA CARGA!1936, Indiana Jones ha recibido una extraña carta del profesor Henrik Mellberg sobre un hallazgo extraordinario, una antiquísima llave que puede cambiar la historia de la...
Plus d'infos
Blueberry God, the Education of a Finnish American [Taschenbuch] by Reino Nik...
Compact Classic: Creation of the Gods - Forces of Darkness and Light (Asiapac Comic)
Creation of the Gods (Fengshen bang), a Chinese literary classic, ranks among great works such as The Three Kingdoms, Water Margin and Journey to the West. It relates the struggles between forces of King Zhou, the...
Plus d'infos
Spider Preacher Man: From Motorcycle Gangs to God by Montgomery, Paula (2014) Paperback
[(God Knows His Name: The True Story of John Doe No.24)] [Author: Dave Bakke] published on (October, 2000)
[God Knows His Name: The True Story of John Doe No.24] (By: Dave Bakke) [published: October, 2000]
Ultimate Fantastic Four: God War v. 7 (Ultimate Fantastic Four (Graphic Novels)) by Pasqual Ferry (Artist), Mike Carey (11-Apr-2007) Paperback