Bandes dessinées In
436 produits trouvés
Der MBA-Guide 2007: Teilzeit-, Fernstudien- und Vollzeitprogramme zum Master of Business Administration (Livre en allemand)
Ghost in the shell Vol.1
Ghost in the shell Vol.2
In bed

In bed
Kalonji (Auteur) Frost (Auteur) - Paru le 08/10/2014 chez Delcourt
Plus d'infos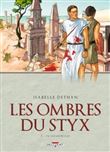 In memoriam
Série Les ombres du styx - Isabelle Dethan (Auteur) - Paru le 10/09/2014 chez Delcourt
Plus d'infos
In extremis
Série Hacker - Eremine (Dessinateur) - Paru le 01/09/2010 chez Joker P Et T Production
Plus d'infos
In caca veritas, In pipi veritas
DES BULOTS IN PROFUNDIS
In Vitro Veritas
750 years in Paris
MURDER IN MESOPOTAMIA
Chelsea in Love
Valstrik in het zand
Mystery in Space
Tintin in America
Adventures of Tintin 3 Complete Adventures in 1 Volume: WITH Cigars of the Pharaoh AND The Blue Lotus Tintin, a young reporter, and his dog Snowy journey around the world, and even to the Moon, seeking adventure and...
Plus d'infos
Come sopravvivere in azienda
In picchiata. I Simpson
Strangers in paradise T09
Strangers in paradise T10
Strangers in paradise T08
Strangers in paradise T01
STRANGERS IN PARADISE tome 1 : Je rêve que tu m'aimes
Plus d'infos
Strangers in Paradise 1
Book by Moore Terry
Plus d'infos
Strangers in Paradise 3
In God we trust
Ouvrage comme neuf, encore sous blister (blister légèrement déchiré sans crainte pour le livre)
Plus d'infos
Mad in Corsica T01
Il re in bicicletta
Margot in Badtown
In caca veritas
In Pipi Véritas
in haut de ch'terril
Rückkehr in den Kongo
In a Metal Web II
SEX IN ITALY T02
Sex in Italy - Volume 2
Plus d'infos
Love in vain
Né dans une plantation de coton au sud des Etats-Unis, Robert Leroy Johnson (1911-1938) est aujourd'hui considéré comme l'un des plus grands guitaristes de tous les temps. La légende veut qu'à un carrefour, il ait...
Plus d'infos
Little Nemo in Bédéland
Little nemo in bedeland
Plus d'infos
Panthers in the Hole
Hiking in Japan 2
Hiking in Japan
Book by Mason Florence Craig McLachlan Chris Rowthorn Rich
Plus d'infos
Batman in the Fifties
formato prestigio, edicion del 2002 en ingles, buen estado, 192 paginas. Produit expédié de Barcelone (Espagne).
Plus d'infos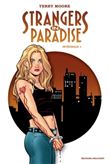 Strangers in Paradise
Série Strangers in Paradise - Terry Moore (Scénario) Terry Moore (Dessinateur) - Paru le 14/06/2017 chez Delcourt
Plus d'infos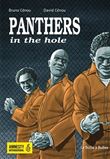 Panthers in the hole
David Cénou (Dessinateur) Bruno Cenou (Scénario) - Paru le 28/06/2017 chez Boite A Bulles
Plus d'infos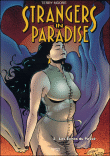 Strangers in paradise
Série Strangers in Paradise - Terry Moore (Dessinateur) - Paru le 24/10/2006 chez Kymera
Plus d'infos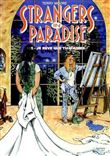 Strangers in paradise
Série Strangers in Paradise - Terry Moore (Dessinateur) - Paru le 13/07/2006 chez Kymera
Plus d'infos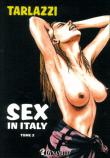 Sex in Italy
Luca Tarlazzi (Dessinateur) - Paru le 23/02/2012 chez Dynamite Eds
Plus d'infos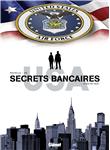 In god we trust
Série Secrets bancaires USA - Dominique Hé (Dessinateur) Philippe Richelle (Scénario) - Paru le 26/09/2012 chez Glénat
Plus d'infos

Back in 45
Moolinex (Auteur) - Paru le 17/06/2010 chez Requins Marteaux
Plus d'infos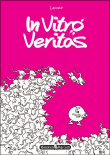 In vitro veritas
Stéphane Lapuss´ (Dessinateur) - Paru le 25/11/2010 chez Monsieur Pop Corn
Plus d'infos

Lucie in the skeud
Joan (Dessinateur) - Paru le 27/10/2011 chez 12 Bis
Plus d'infos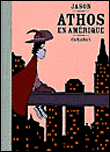 Athos in America
Jason (Dessinateur) - Paru le 04/01/2012 chez Carabas Eds
Plus d'infos

Missing in action
Série Buck Danny - Francis Bergèse (Dessinateur) - Paru le 13/04/2017 chez Cinebook
Plus d'infos