Bandes dessinées In
385 produits trouvés
Strolls in the golden age city of Copenhagen
Ghost in the shell Vol.1
In bed

In-Humus
Linnéa Sterte (Dessinateur) - Paru le 13/04/2018 chez De La Cerise Eds
Plus d'infos

In bed
Lydia Frost (Auteur) Jean-Philippe Kalonji (Dessinateur) Kalonji (Auteur) Frost (Auteur) - Paru le 08/10/2014 chez Delcourt
Plus d'infos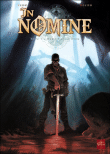 In Nomine
Série In nomine - BECHU+PERU (Auteur) Bechu (Dessinateur) Peru (Scénario) - Paru le 26/01/2011 chez Soleil
Plus d'infos
Des bulots in profundis
In Vitro Veritas
Lijden in last
Chelsea in Love
Valstrik in het zand
Mystery in Space
Tintin in America
Adventures of Tintin 3 Complete Adventures in 1 Volume: WITH Cigars of the Pharaoh AND The Blue Lotus Tintin, a young reporter, and his dog Snowy journey around the world, and even to the Moon, seeking adventure and...
Plus d'infos
Garfield in Space
Viaggio sentimentale in Italia
ASTERİKS İN OĞLU 14
M.o. 50 yili. Galya tamamen roma isgali altindadir... Hemen Hemen... Yenilmez Galya'lilarin yasadigi kucuk bir koy hala kendisini savunmaktadir. Totoryum, akvaryum, toplantiyum ve laudanyum kalelerinde yerlesmis olan...
Plus d'infos
Strangers in paradise T09
Strangers in paradise T10
Strangers in paradise T08
Strangers in paradise T01
STRANGERS IN PARADISE tome 1 : Je rêve que tu m'aimes
Plus d'infos
Strangers in Paradise 1
Book by Moore Terry
Plus d'infos
In God we trust
Mad in Corsica T01
Il re in bicicletta
Margot in Badtown
in haut de ch'terril
BIGGLES IN THE BLUE
Rückkehr in den Kongo
In a Metal Web II
SEX IN ITALY T02
Sex in Italy - Volume 2
Plus d'infos
Little Nemo in Bédéland
Batman in the Fifties
formato prestigio, edicion del 2002 en ingles, buen estado, 192 paginas. Produit expédié de Barcelone (Espagne).
Plus d'infos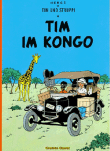 Tim in Congo
Série Tintin - Hergé (Dessinateur) - Paru le 05/12/2001 chez Casterman
Plus d'infos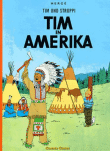 Tim in Amerika
Série Tintin - Hergé (Dessinateur) - Paru le 05/12/2001 chez Casterman
Plus d'infos

Asterix in Britain
Série Astérix - Albert Uderzo (Dessinateur) René Goscinny (Scénario) - Paru le 01/07/2005 chez Orion Publishing Group
Plus d'infos

In caca veritas
Josh Richman (Auteur) Anish Sheth (Auteur) Tébo (Dessinateur) Josh Richman (Dessinateur) Richman (Scénario) - Paru le 15/10/2008 chez Glénat
Plus d'infos

In pipi veritas
Josh Richman (Auteur) Anish Sheth (Auteur) Tébo (Dessinateur) Josh Richman (Dessinateur) Josh Richman (Scénario) Anish Sheth (Scénario) - Paru le 10/03/2010 chez Glénat
Plus d'infos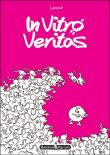 In vitro veritas
Stéphane Lapuss´ (Dessinateur) - Paru le 25/11/2010 chez Monsieur Pop Corn
Plus d'infos

Back in 45
Moolinex (Auteur) - Paru le 17/06/2010 chez Requins Marteaux
Plus d'infos

Saturday morning in NYC
Antonio Lapone (Dessinateur) - Paru le 11/06/2013 chez Beaulet Alain
Plus d'infos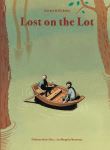 Lost in the lot
Guillaume Guerse (Dessinateur) Marc Pichelin (Scénario) - Paru le 19/08/2016 chez Requins Marteaux
Plus d'infos

Little Nemo in Bédéland
Collectif (Auteur) - Paru le 28/09/2016 chez Delcourt
Plus d'infos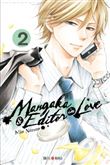 Mangaka & editor in love
Série Mangaka - Mio Nanao (Auteur) Mio Nanao (Dessinateur) - Paru le 07/01/2015 chez Soleil
Plus d'infos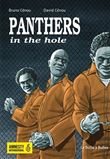 Panthers in the hole
CENOU-B+CENOU-D (Auteur) Bruno Cenou (Scénario) David Cénou (Dessinateur) - Paru le 28/06/2017 chez Boite A Bulles
Plus d'infos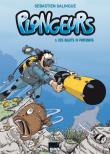 Des bulots in profundis
Série Plongeurs - Sébastien Salingue (Dessinateur) - Paru le 09/01/2015 chez Gap Eds
Plus d'infos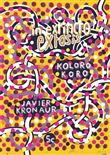 In extincto extasis
Sylvain Paris (Dessinateur) Javier Kronauer (Scénario) - Paru le 08/04/2015 chez La Cinquieme Couche
Plus d'infos

All in day
Série Streamliner - Fane (Dessinateur) - Paru le 13/09/2017 chez Rue De Sevres
Plus d'infos

Little P. in echoesland
François Olislaeger (Dessinateur) Fondevila (Scénario) - Paru le 02/06/2005 chez Denoël
Plus d'infos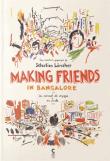 Making friends in Bangalore
Lorscher (Auteur) - Paru le 14/10/2015 chez Cambourakis
Plus d'infos

Ladies in love
Mïrka Lugosi (Auteur) - Paru le 02/09/2015 chez Bd Music
Plus d'infos

Ladies in love
Annie Goetzinger (Auteur) - Paru le 02/09/2015 chez Bd Music
Plus d'infos