Bandes dessinées Real
22 produits trouvés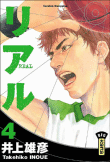 Real
Série Real - Takehiko Inoue (Dessinateur) - Paru le 25/08/2005 chez Kana Eds
Plus d'infos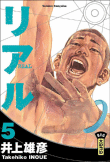 Real
Série Real - Takehiko Inoue (Dessinateur) - Paru le 07/07/2006 chez Kana Eds
Plus d'infos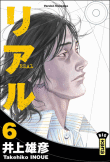 Real
Série Real - Takehiko Inoue (Dessinateur) - Paru le 25/10/2007 chez Kana Eds
Plus d'infos
Real 9
Real, 9 editado por Ivrea
Plus d'infos

Real favela
Série Le petit monde - Terada (Dessinateur) Jean-David Morvan (Scénario) - Paru le 19/06/2008 chez Dargaud Benelux
Plus d'infos

Shit is real
Aïsha Franz (Dessinateur) - Paru le 08/02/2017 chez Employe Du Moi
Plus d'infos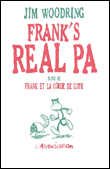 Frank´s real pa
Woodring (Dessinateur) - Paru le 20/01/2007 chez L´association
Plus d'infos
Real 1-14 Set [Japanese]
\"Real\" in Japan, Comic Set [Japan Import]
Plus d'infos
G.I. Joe a Real American Hero
Real Life, Tome 3 : Mission à Chinatown
Mac Steel : A Real True Hollywood Story
Real Life T2: Je suis Juliette
64pages. in12. Broché. Nombreuses photos en noir et blanc dans le texte.
Plus d'infos
Les bases du dessin manga en 50 réalisations
Real Life, Tome 6 : La naissance d'une amitié
Real Life. El chico surgido de la nada: Narrativa 1
El chico que Amber, Alice y Andrea inventaron en la red social Real Life del instituto se ha hecho realidad. Por increíble que parezca, ahí esta Thomas, en carne y hueso, ­y es sospechosamente igual a como lo habían...
Plus d'infos
Frank's Real Pa : Suivi de Frank et la corde de luth
L'art de la BD, tome 1 : Du scénario à la réalisation
Real Life, Tome 4 : Le jour où je l'embrasserai
Garfield Cai Na Real (Em Portuguese do Brasil)
Talvez você nunca tenha prestado atenção, mas por trás dos quadrinhos que são publicados todos os dias nos jornais há um mundo diferente do nosso, o Mundo dos Desenhos. Lá moram todos os personagens das tiras que...
Plus d'infos
Le dessin manga en 50 réalisations de Editions ESI (24 avril 2015) Broché
[(With Bare Hands: The True Story of Alain Robert, the Real-Life Spiderman )] [Author: Alain Robert] [Jul-2010]
With Bare Hands Overcoming vertigo and countless injuries which have left him officially disabled, the Human Spider has scaled nearly 100 skyscrapers worldwide. This is the inspiring story of a man who has conquered fear...
Plus d'infos
SpiderMan: The Real Clone Saga (Spider-Man (Marvel)) by Tom Defalco Howard Mackie (5-Jan-2011) Paperback