Bandes dessinées The
2 281 produits trouvés
Ghost in the shell Vol.1
Dahlia le vampire de Narumi Kakinouchi (22 mai 2001) Poche
Il gusto del cloro . Lei, lui & una piscina
Alpha
Hoïchi-le-sans-oreilles : Et autres histoires de fantômes japonais
Les cruelles mésaventures de Sickman l'homme malade
Aphrodite
Jamestown : Un roman graphique d'après l'histoire de la première colonie anglaise en amérique
Incidents : Histoires pour les enfants et les imbéciles
Truckee Lake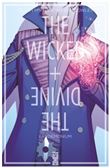 The Wicked + The Divine
Série The wicked and the divine - Jamie McKelvie (Dessinateur) Kieron Gillen (Scénario) - Paru le 15/02/2017 chez Glénat
Plus d'infos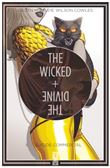 The Wicked + The Divine
Série The wicked and the divine - Kieron Gillen (Scénario) Jamie McKelvie (Dessinateur) - Paru le 04/10/2017 chez Glénat
Plus d'infos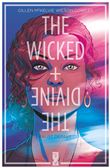 The Wicked + The Divine
Série The wicked and the divine - Jamie McKelvie (Dessinateur) Kieron Gillen (Scénario) - Paru le 27/10/2016 chez Glénat
Plus d'infos
The Champions
The Valiant
Depuis plus de 10 000 années, Gilad Anni-Padda protège la Terre. Il est le Guerrier Éternel ! Mais aujourd'hui, l'Ennemi Immortel revient pour répandre le mal sur la Terre. Seulement, cette fois-ci, Gilad n'est plus...
Plus d'infos
The Wake
Après leur première collaboration sur American Vampire Legacy, les deux plus grands talents actuels de l'industrie des comics, Scott Snyder et Sean Murphy, se retrouvent sur un récit complet mêlant révélations...
Plus d'infos
The Band
The bridge
The Bridge
The agency
The Amazon
LA REDICIÓN DE UN CLÁSICO ECOLOGISTA FIRMADO POR DOS GRANDES DEL CÓMIC: STEVEN T. SEAGLE Y TIM SALEMalcom C. Hilliard es un periodista americano que trabaja para la revista POINT, aventurero nato y proecologista,...
Plus d'infos
The Lagoon
The beauty
The Creep
Avec le détective privé Oxel, John ARCUDI dote son polar de l'un des personnages les plus attachants du genre. Une uvre sombre et profondément humaine. Un adolescent se suicide deux mois après la mort de son meilleur...
Plus d'infos
The Wrenchies
The Spirit
The crow
The Crow - Edition définitive
Plus d'infos
THE VANISHERS
Le Troisième Thé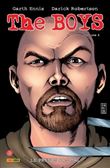 The Boys
Série The Boys - Darick Robertson (Dessinateur) John McCrea (Dessinateur) Russ Braun (Auteur) Garth Ennis (Scénario) - Paru le 11/01/2017 chez Panini Comics Kids
Plus d'infos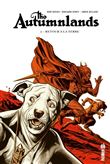 The autumnlands
Série The autumnlands - Ben Dewey (Dessinateur) Kurt Busiek (Scénario) - Paru le 05/05/2017 chez Urban Comics
Plus d'infos

The party
Série Le club des predateurs - Steven Dupré (Dessinateur) Valérie Mangin (Scénario) - Paru le 24/05/2017 chez Casterman
Plus d'infos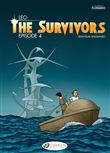 The survivors
Série Survivants - Léo (Dessinateur) - Paru le 24/05/2017 chez Cinebook
Plus d'infos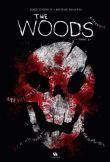 The woods
Série The woods - James Tynion IV (Scénario) Michael Dialynas (Dessinateur) - Paru le 10/03/2017 chez Ankama
Plus d'infos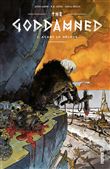 The Goddamned
Série The Goddamned - Jason Aaron (Scénario) R.M. Guéra (Dessinateur) - Paru le 25/05/2017 chez Urban Comics
Plus d'infos

The lowlands
Série Alone - Fabien Vehlmann (Scénario) Bruno Gazzotti (Dessinateur) - Paru le 11/05/2017 chez Cinebook
Plus d'infos

The Titans
Série Yoko Tsuno - Roger Leloup (Scénario) Roger Leloup (Dessinateur) - Paru le 13/07/2017 chez Cinebook
Plus d'infos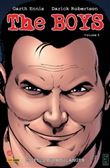 The Boys
Série The Boys - Garth Ennis (Scénario) John McCrea (Dessinateur) Russ Braun (Dessinateur) - Paru le 14/06/2017 chez Panini Comics Kids
Plus d'infos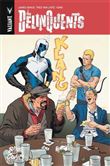 The delinquents
James Asmus (Scénario) Fred Van Lente (Scénario) Kano (Dessinateur) - Paru le 12/05/2017 chez Bliss Comics
Plus d'infos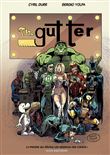 The gutter
Cyril Durr (Scénario) Sergio Yolfa (Dessinateur) - Paru le 29/02/2016 chez Nats Editions
Plus d'infos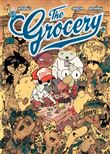 The grocery
Série The grocery - Aurélien Ducoudray (Scénario) Valentin Seiche (Dessinateur) - Paru le 01/09/2017 chez Ankama
Plus d'infos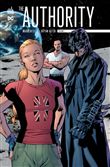 The Authority
Série The Authority - Warren Ellis (Scénario) Brian Hitch (Dessinateur) - Paru le 07/07/2017 chez Urban Comics
Plus d'infos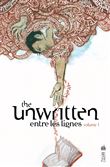 The unwritten
Série The unwritten - Mike Carey (Scénario) Peter Gross (Dessinateur) - Paru le 13/10/2017 chez Urban Comics
Plus d'infos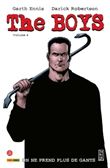 The Boys
Série The Boys - Garth Ennis (Scénario) John McCrea (Dessinateur) Russ Braun (Dessinateur) - Paru le 25/10/2017 chez Panini Comics Kids
Plus d'infos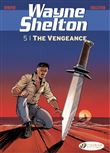 The vengeance
Série Wayne Shelton - Thierry Cailleteau (Scénario) Christian Denayer (Dessinateur) - Paru le 30/11/2017 chez Cinebook
Plus d'infos

Le troisième thé
H. Cailleaux (Dessinateur) - Paru le 26/05/2003 chez Treize Etrange Eds
Plus d'infos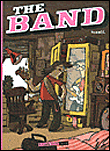 The band
Mawil (Dessinateur) - Paru le 21/06/2007 chez Six Pieds Sous Terre
Plus d'infos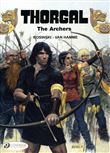 The archers
Série Thorgal - Grzegorz Rosinski (Dessinateur) Jean Van Hamme (Scénario) - Paru le 02/10/2008 chez Cinebook
Plus d'infos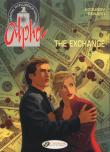 The exchange
Série Alpha - Youri Jigounov (Dessinateur) Renart (Scénario) - Paru le 21/08/2008 chez Cinebook
Plus d'infos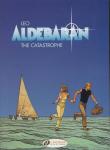 The catastrophe
Série Aldebaran - Léo (Dessinateur) - Paru le 03/07/2008 chez Cinebook
Plus d'infos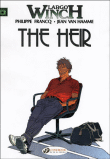 The heir
Série Largo Winch - Philippe Francq (Dessinateur) Jean Van Hamme (Scénario) - Paru le 03/04/2008 chez Cinebook
Plus d'infos