Bandes dessinées The
1 937 produits trouvés
En la playa/On the beach
A la pequeña abejita le encanta ir a la playa. Acompáñala y... ­pásatelo en grande! Un divertido libro con lengüetas, piezas móviles y montones de sorpresas.
Plus d'infos
Ghost in the shell Vol.1
Dahlia le vampire de Narumi Kakinouchi (22 mai 2001) Poche
Alpha
Hoïchi-le-sans-oreilles : Et autres histoires de fantômes japonais
Les cruelles mésaventures de Sickman l'homme malade
Aphrodite
Truckee Lake
Strolls in the golden age city of Copenhagen
The Champions
The Necromancer
The Valiant
Depuis plus de 10 000 années, Gilad Anni-Padda protège la Terre. Il est le Guerrier Éternel ! Mais aujourd'hui, l'Ennemi Immortel revient pour répandre le mal sur la Terre. Seulement, cette fois-ci, Gilad n'est plus...
Plus d'infos
The Wake
Après leur première collaboration sur American Vampire Legacy, les deux plus grands talents actuels de l'industrie des comics, Scott Snyder et Sean Murphy, se retrouvent sur un récit complet mêlant révélations...
Plus d'infos
The Joke
Livre de collection avec de nombreux dessins de Luz (Charlie Hebdo)
Plus d'infos
The Band
The bridge
The Bridge
The agency
The Amazon
LA REDICIÓN DE UN CLÁSICO ECOLOGISTA FIRMADO POR DOS GRANDES DEL CÓMIC: STEVEN T. SEAGLE Y TIM SALEMalcom C. Hilliard es un periodista americano que trabaja para la revista POINT, aventurero nato y proecologista,...
Plus d'infos
The Lagoon
The beauty
The Creep
Avec le détective privé Oxel, John ARCUDI dote son polar de l'un des personnages les plus attachants du genre. Une uvre sombre et profondément humaine. Un adolescent se suicide deux mois après la mort de son meilleur...
Plus d'infos
the bus
The bus comic strips were first published in 1978 in Heavy Metal magazine, where they appeared regularly for seven years. From the simple, mundane premise of a man waiting for his bus, the strips quickly slip into a...
Plus d'infos
The Wrenchies
The Spirit
The crow
The Crow - Edition définitive
Plus d'infos
THE VANISHERS
Le Troisième Thé

The end
Zep (Dessinateur) - Paru le 25/04/2018 chez Rue De Sevres
Plus d'infos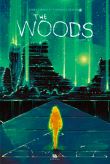 The woods
Série The woods - James Tynion IV (Scénario) Michael Dialynas (Dessinateur) - Paru le 20/04/2018 chez Ankama
Plus d'infos

Le troisième thé
Christian Cailleaux (Auteur) H. Cailleaux (Dessinateur) - Paru le 26/05/2003 chez Treize Etrange Eds
Plus d'infos

Thé de noix
Lucas Nine (Auteur) - Paru le 04/11/2011 chez Les Reveurs
Plus d'infos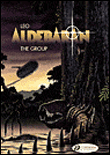 The group
Série Les Mondes d´Aldébaran - Léo (Dessinateur) - Paru le 20/11/2008 chez Cinebook
Plus d'infos

The skyriders
Série Les tuniques bleues - Willy Lambil (Dessinateur) Raoul Cauvin (Scénario) - Paru le 07/01/2010 chez Cinebook
Plus d'infos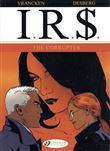 The Corrupter
Série IRS - Vrancken (Auteur) Desberg (Auteur) Bernard Vrancken (Dessinateur) Stephen Desberg (Scénario) - Paru le 06/05/2010 chez Cinebook
Plus d'infos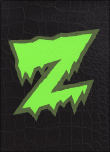 The zumbies
Collectif (Auteur) - Paru le 17/04/2010 chez Fluide Glacial-Audie
Plus d'infos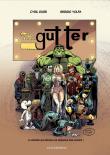 The gutter
Cyril Durr (Auteur) Sergio Yolfa (Auteur) - Paru le 29/02/2016 chez Nats Editions
Plus d'infos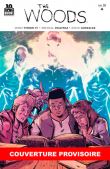 The woods
Série The woods - Michael Dialynas (Dessinateur) James Tynion IV (Scénario) - Paru le 07/10/2016 chez Ankama
Plus d'infos

The artist
Anna Haifisch (Auteur) - Paru le 10/10/2016 chez Misma
Plus d'infos

The blacklist
Série The Blacklist - Titan (Auteur) Beni Lobel (Dessinateur) Nicole Phillips (Scénario) - Paru le 19/10/2016 chez Hachette Comics
Plus d'infos

The Titans
Série Yoko Tsuno - Roger Leloup (Scénario) Roger Leloup (Dessinateur) - Paru le 13/07/2017 chez Cinebook
Plus d'infos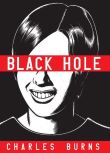 The complete
Série Black hole - Burns (Dessinateur) - Paru le 01/01/2008 chez Pantheon Books
Plus d'infos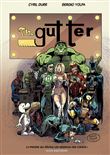 The gutter
Cyril Durr (Scénario) Sergio Yolfa (Dessinateur) - Paru le 29/02/2016 chez Nats Editions
Plus d'infos

The beauty
François Schuiten (Dessinateur) Peeters (Scénario) - Paru le 23/09/2015 chez Casterman
Plus d'infos

The bus
Paul Kirchner (Auteur) - Paru le 16/11/2015 chez Tanibis
Plus d'infos

The Bridge
Michel Koeniguer (Dessinateur) - Paru le 25/05/2016 chez Paquet Eds
Plus d'infos

The blues
Sergio Topi (Auteur) Jean Buzelin (Auteur) - Paru le 13/11/2015 chez Bd Music
Plus d'infos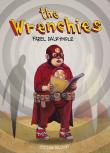 The Wrenchies
Farel Dalrymple (Dessinateur) Farel Dalrymple (Auteur) - Paru le 23/03/2016 chez Delcourt
Plus d'infos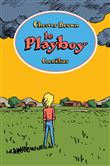 The playboy
Chester Brown (Dessinateur) - Paru le 19/09/2013 chez Cornelius Eds
Plus d'infos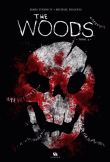 The woods
Série The woods - James Tynion IV (Scénario) Michael Dialynas (Dessinateur) - Paru le 10/03/2017 chez Ankama
Plus d'infos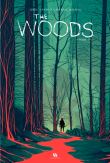 The woods
Série The woods - James Tynion IV (Auteur) Michael Dialynas (Dessinateur) - Paru le 04/03/2016 chez Ankama
Plus d'infos