Bandes dessinées The lost
15 produits trouvés

Lost in The Snow
Velvet Toucher (Auteur) - Paru le 12/11/2016 chez MxM Bookmark
Plus d'infos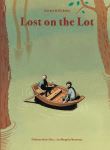 Lost in the lot
Guillaume Guerse (Dessinateur) Marc Pichelin (Scénario) - Paru le 19/08/2016 chez Requins Marteaux
Plus d'infos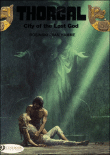 City of the lost god
Série Thorgal - Grzegorz Rosinski (Dessinateur) Jean Van Hamme (Scénario) - Paru le 17/09/2009 chez Cinebook
Plus d'infos
The Lost Colony 1: The Snodgrass Conspiracy
Thorgal - tome 6 City of the lost God (06)
Thorgal: City of the Lost God v. 6 Thorgal, Aaricia and Kriss of Valnor are finally approaching Mavaxatl, the city of the lost god. When Thorgal understands the real goal of their mission and Kriss' duplicity, he tries...
Plus d'infos
Lament of the lost moors - tome 2 Blackmore (02)
After her mother's marriage to the mysterious Lord Blackmore, Siobhan, last descendant of the Kings of Sudenne, is now supposed to be safe from the hostility of the sorcerer who rules the country. Too many mysteries...
Plus d'infos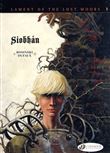 Lament of the lost moors - tome 1 Siobhan
Série Lament of the lost moors - Grzegorz Rosinski (Auteur) Dufaux (Auteur) Grzegorz Rosinski (Dessinateur) Jean Dufaux (Scénario) - Paru le 24/10/2013 chez Cinebook
Plus d'infos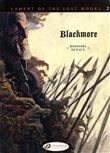 Lament of the lost moors - tome 2 Blackmore
Série Lament of the lost moors - Grzegorz Rosinski (Auteur) Dufaux (Auteur) Grzegorz Rosinski (Dessinateur) Jean Dufaux (Scénario) - Paru le 20/03/2014 chez Cinebook
Plus d'infos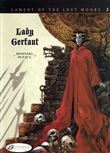 Lament of the lost moors - tome 3 Lady Gerfaut
Série Lament of the lost moors - Grzegorz Rosinski (Auteur) Jean Dufaux (Auteur) Grzegorz Rosinski (Dessinateur) - Paru le 07/01/2016 chez Cinebook
Plus d'infos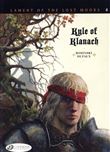 Lament of The Lost Moors - tome 4 Kyle of Klanach
Série Lament of the lost moors - Jean Dufaux (Auteur) Grzegorz Rosinski (Illustration) Grzegorz Rosinski (Dessinateur) Jean Dufaux (Scénario) - Paru le 16/06/2016 chez Cinebook
Plus d'infos
Blueberry 1 La mina del Aleman perdido/The Mine of the Lost German
La balada de las landas perdidas/The Ballad of the lost landas: Integral 1 a 3
Lament of The Lost Moors - tome 4 Kyle of Klanach (04)
Batman: Red Hood - The Lost Days by Winick, Judd (2011) Paperback
Chronicles of the Moon: The Legends: Legend of the Pharaoh's Tomb; Legend of the Lost City; Legend of the Anaconda Kind; Legend of the Golden Elephant (4 books in 1) by Allan Frewin Jones (2006) Hardcover