Bandes dessinées The red
15 produits trouvés
Biggles of the Fighter Squadron
Biggles And The Black Peril (Red Fox older fiction)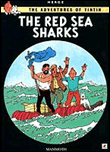 The red Sea Sharks
Série Tintin - Hergé (Dessinateur) - Paru le 29/08/2031 chez Casterman
Plus d'infos

The red cairns
Série Alone - Bruno Gazzotti (Dessinateur) Fabien Vehlmann (Scénario) - Paru le 01/07/2015 chez Cinebook
Plus d'infos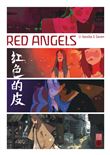 The red angels
Yaosha Li (Dessinateur) A Qie (Scénario) - Paru le 04/11/2016 chez Urban China
Plus d'infos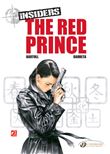 The red prince
Série Insiders - Jean-Claude Bartoll (Scénario) Renaud Garreta (Dessinateur) - Paru le 22/02/2018 chez Cinebook
Plus d'infos
The Adventures of Tintin : Red Rackham's Treasure
Red Baron - tome 1 The Machine Gunners' Ball (01)
In the skies of France during the Great War, a red-painted fighter is chasing a British SPAD. The relentless German pilot eventually wounds his opponent mortally, and lands near the downed Briton to watch him die,...
Plus d'infos
Batman: Under the Red Hood by Winick, Judd (2011) Paperback
Percevan 2 el sepulcro rojo/ Percevan 2 The Red Tomb
El retorno de la serie de aventuras y fantasía más esperada de los últimos años. Este segundo volumen, titulado El sepulcro de hielo, cierra el ciclo iniciado en Las tres estrellas de Ingaar. Piedra Muerta llega al...
Plus d'infos
The Making of Tintin: The secret of the Unicorn. Red Rackham's treasure
Chicanos 3 la sangre es siempre roja? / Chicanos 3 The Blood is Always Red
Nos encontramos en una Nueva York demasiado real, hundida por el tráfico de drogas, por los matones, por los prejuicios, por el maltrato a las mujeres... Allí vive A.Y.Jalisco, la persona más fea pero con más...
Plus d'infos
Batman: Red Hood - The Lost Days by Winick, Judd (2011) Paperback
[Batman: Under the Red Hood] (By: Judd Winick) [published: August, 2011]
Biggles and the Black Peril (Red Fox Older Fiction) by W.E. JOHNS (2004) Paperback